Audi, Audi Interaction, 2009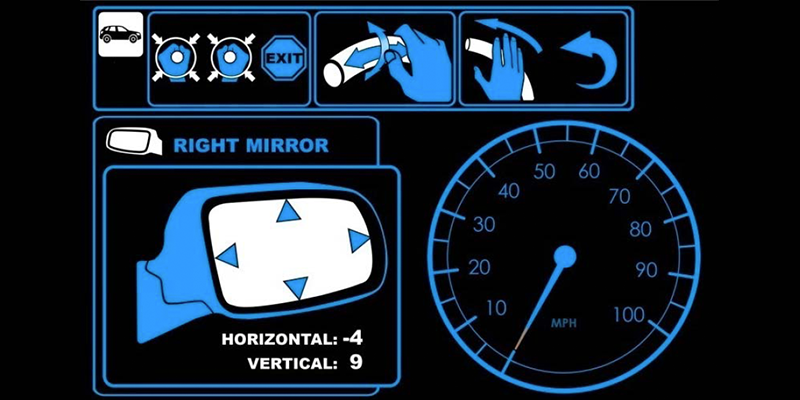 In the future your car is going to be more than just a transportation device. The future car requires better controls while still letting you control the car - Audi Interaction introduces a sensing grid to your steering wheel, turning it to a control device for all the features of your car.
The final prototype is centered on a capacitive touch sensing steering wheel, which registers up/down and left/right gestures, as well as squeezing. It has the look and feel of the steering wheel that Audi drivers are accustomed to, but it can be easily activated to act as the MMI input device. One of the greatest technical achievements during the product design process was creating a capacitive sensing grid that could register gestures on the rim of the steering wheel, since there were no examples of such technologies being implemented on a toroidal shape. We arrived at an innovative solution by implementing a capacitive touch sensing grid and quasi piezoelectric film under the steering wheel's leather.