ME310 Aalto is a Master's level Program on Global Innovation.
One of the most rewarding project courses taught at Aalto University, a unique once-a-year opportunity to meet, work and learn with students and industry colleagues from top universities around the world.
Students from all Aalto schools can enroll in this Minor and partner up with students from our global network – SUGAR Network. Together, as a team, students learn how to apply design thinking on year-long real-life challenge brought forward by an international company.
After 9 months, our students present their proof-of-concept prototypes that are displayed at the Stanford Design Fair each June at Stanford University, California.
Apply now to enroll in this minor and secure your place!


ME310 Aalto projects 2017-2018:
SUGAR Network
Being part of this network allow our students to collaborate with top universities and, most importantly, they are given the opportunity to experience true global collaboration.
All the network begin their projects at a Global Event where they participate in design thinking workshops and experience the entrepreneurial culture of Silicon Valley. The course is now taught in seventeen different universities on four different continents. Find more information about SUGAR Network on their website: sugar-network.org.
Below is a map of the network from the academic year 2017-2018, along with a taste of the kickoff event at Stanford.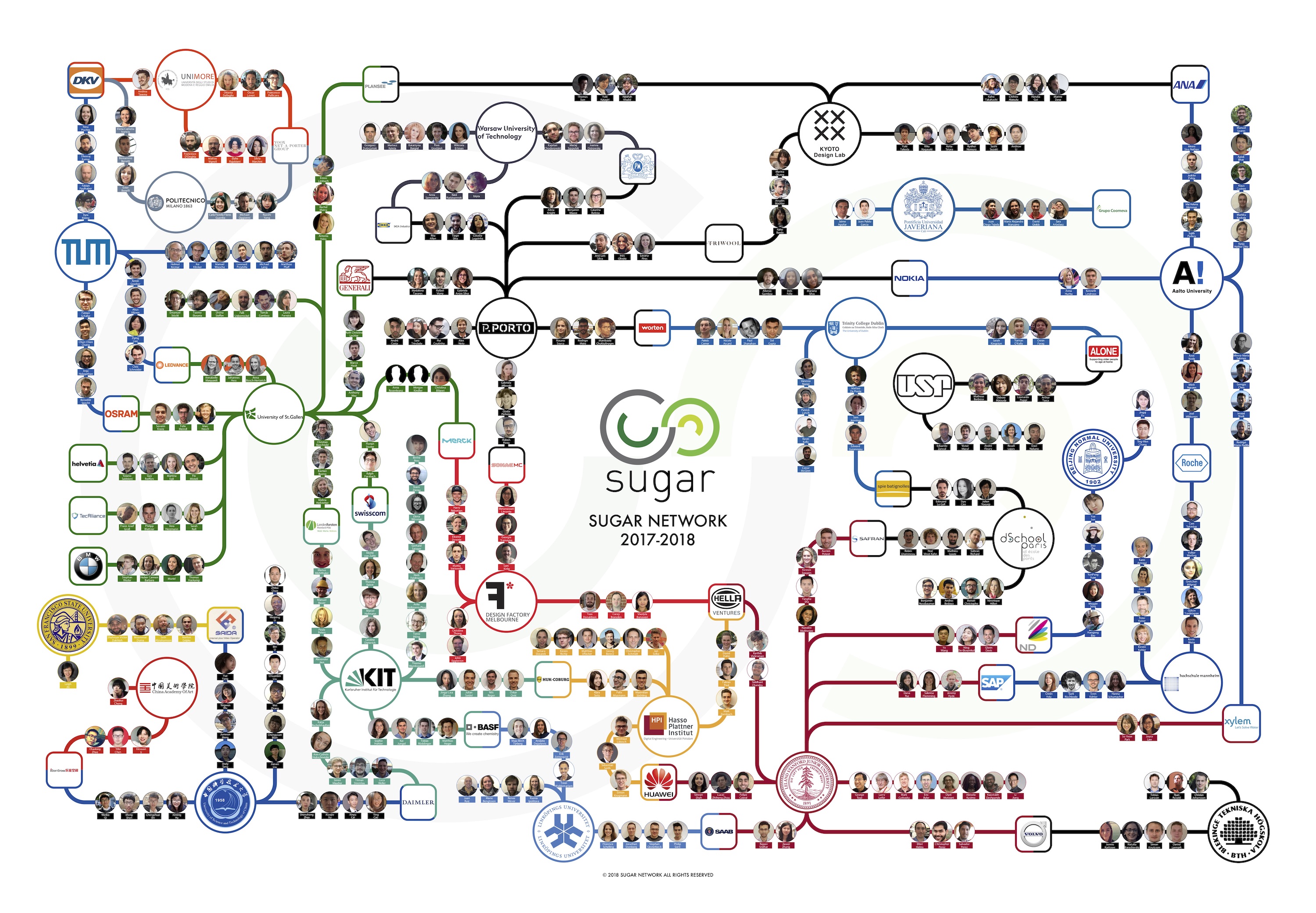 Design Process
Through the course of the project, students learn, apply, and experience the Stanford Design Innovation Process. The process is based on needfinding, benchmarking, iterative prototyping and user testing to enable students to learn quickly about the field at hand and create innovative ideas. User insights are uncovered and creative solutions are developed, engaging a range of different design thinking tools and techniques. The end result is a detailed design solution that integrates desirability, viability and feasibility.
What Students say
"It's much faster to test things than to argue about them.
And it's much faster to show things than to talk about them."
Pekka Perunka, 2014 Alumnus
"You don't learn to tackle with ambiguity, take responsibility, prototype in quick iterations or bootstrap better in any other course than ME310."
Tuukka Kingelin, 2011 Alumnus
"2nd day at new workplace and again I see how ‪‎ME310‬ experience will contribute to my future here."
Michelle Ngam Lam, 2015 Alumnus
What Companies say
"I think the biggest learning is how much you can achieve by bringing people from the outside to get a fresh perspective and give them some time and some freedom to think about stuff and come up with creative new ideas. The amount of output and new insights is just amazing."
Timm Püller, 2013 UBS Corporate Liaison